Cold Heading
Machine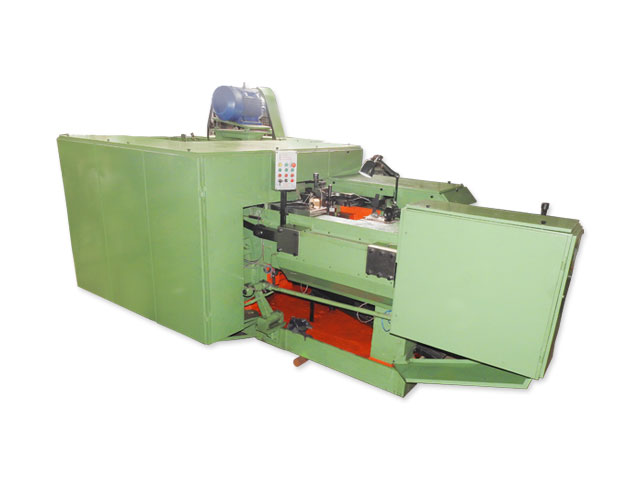 Specifications
The Machine is equipped with pneumatic clutch , brake & special electric safety system which stops the machine instantaneously in case of air pressure failure, low level of lubricants or any other irregularity.
For longer life of bearing surface and bushes the automatic centralized lubrication system provides adequate quantity of lubricants.
The Machine is provided with Gear & Pinion to reduce electricity consumption and thus economize the operations
The whole machine is perfectly covered for safety, longer machine-life and lesser maintenance costs.
Increased productivity at lower operational cost and manpower.
Heavily constructed for high stability.
The machine is equipped with over arm type ram which has got three times more bearing surfaces than that of conventional once.
Therefore, our headers are most suitable for forging precision parts.
MODEL
WIRE DIA 
SHANK LENGTH
OUTPUT PCS./MIN
MAIN MOTOR 
(H.P)
MACHINE WEIGHT 
(K.G ) Approx.
REQUIRED FLOOR SPACE
L x W x H Meters (Approx.)
(MM)
(INCH)
(MM)

(INCH)
CHM-16
16
5/8"
125
5"
50
20
9000
3.25 x 2.10 x 2.20
CHM-20
20
3/4"
150
6"
40
30
15000
3.75 x 2.46 x 2.23
CHM-24
24
1"
200
8"
35
40
27000
4.60 x 2.75 x 2.50
CHM-30
30
1-1/2"
250
10"
30
50
32000
5.75 x 3.25 x 2.65