B/B Axle Cold
Forging Machine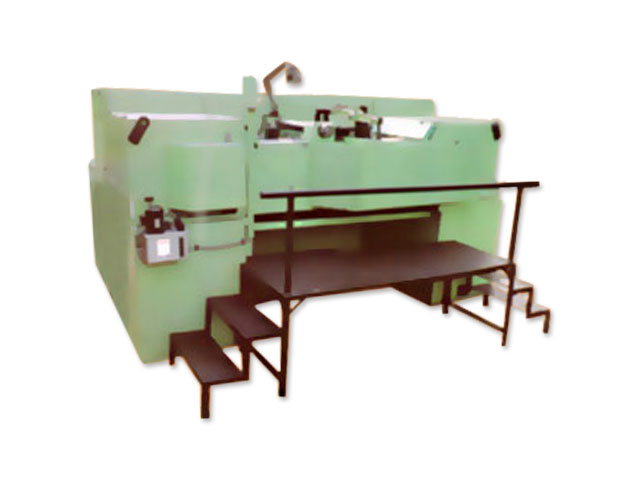 Specifications
The Machine is equipped with pneumatic clutch , brake & special electric safety system which stops the machine instantaneously in case of air pressure failure, low level of lubricants or any other irregularity.
For longer life of bearing surface and bushes the automatic centralized lubrication system provides adequate quantity of lubricants.
All the parts are perfectly covered for safety, longer machine-life and lesser maintenance costs.
Specified construction material is used.
Increased productivity at lower operational cost and manpower.
Heavily constructed for high stability.
MODEL
WIRE DIA 
LENGTH
OUTPUT PCS./MIN
MAIN MOTOR 
(H.P)
MACHINE WEIGHT 
(K.G ) Approx.
REQUIRED FLOOR SPACE
L x W x H Meters (Approx.)
(MM)
(INCH)
(MM)

(INCH)
AFX - 16
16
5/8"
150
6"
40
15
14500
3.50 x 2.20 x 2.00